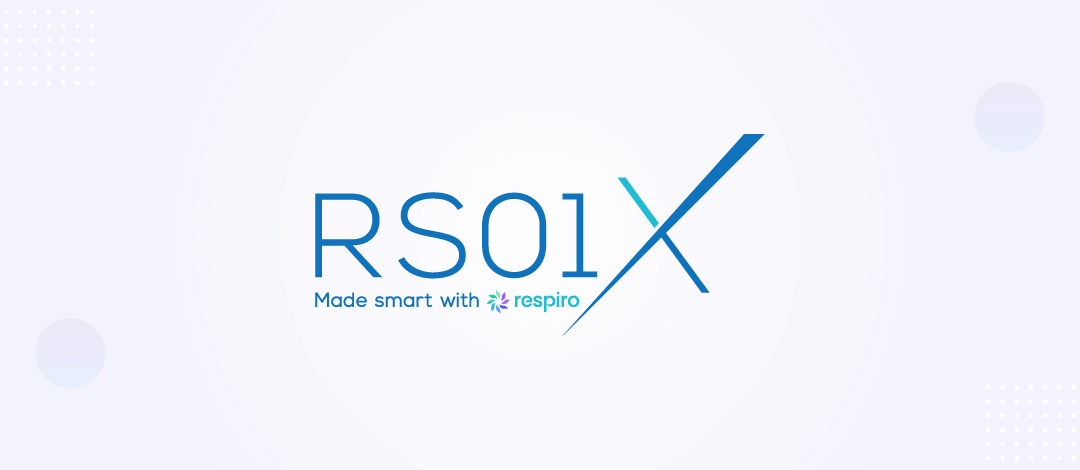 Milan, IT, 3 November 2020 – Amiko Digital Health, a leading digital medicine company, and Berry Global, a Fortune 500 global manufacturer and marketer of plastic packaging products, have announced a collaboration to launch the RS01X, a digitally-connected single-dose dry powder inhaler. The RS01X™ is integrated with Amiko's Respiro, a digital medicine platform for use with connected inhalers that combines data, artificial intelligence (AI), and elegant digital experiences to upgrade respiratory care.
Both companies will work together with pharmaceutical and healthcare companies, with Amiko managing the digital services and Berry Global managing the device development, manufacturing, and supply chain.
"The introduction of the RS01X is a significant milestone for Berry Healthcare globally, as well as for innovation in respiratory devices," commented Vincent Clauzel, Managing Director, Berry Global – Care Unit. "We are very excited to have established a successful and very close partnership with Amiko to achieve this."
The RS01X automatically captures, stores, and encrypts objective inhaler data, including user generated inhalations through the inhaler, and connects wirelessly to the Respiro app. The Respiro app serves as a companion to the inhaler, reminding patients when it is time to inhale a dose and providing personalised insights and tips powered by data and artificial intelligence to help patients self-manage more effectively. Patients can instantly and securely choose to share their data with healthcare providers both in person and digitally to improve collaborative decision-making and enable data-driven treatment adjustments.
"At Amiko, we've been consistent in our goal of developing technologies that advance respiratory care," said Martijn Grinovero, Chief Commercial Officer at Amiko. "We are thrilled to have found a partner with the vision, ambition and market experience of Berry Global. We are extremely excited about the RS01X and Respiro becoming available to patients and care providers at a scale that truly makes a difference."
For more information on the RS01X visit rs01x.com
About Amiko
Amiko is an AI and advanced data analytics company that provides Respiro, a digital medicine platform for use with connected respiratory medicines. Respiro has been used in clinical studies and over 30 commercial programs across Europe. The system delivered consistent improvements in treatment adherence and outcomes: 37% increase in preventer medication adherence, 42% improvement in optimal inhaler technique, and a 67% reduction in reliever medication use. For more information, visit amiko.io
About Berry
Berry Global is a leading worldwide supplier of a broad range of innovative nonwoven, rigid, and flexible products used every day within consumer and industrial end markets. The Fortune 500 company's operations span over 290 locations on six continents. Berry Healthcare, part of Berry's Consumer Products International division, comprises 35 manufacturing locations throughout Europe, offering a wide number of specialisations in drug administration, including oral, nasal, pulmonary, and ophthalmic, along with an extensive range of packs for all types of pharmaceutical and medical products. For more information, visit berryglobal.com