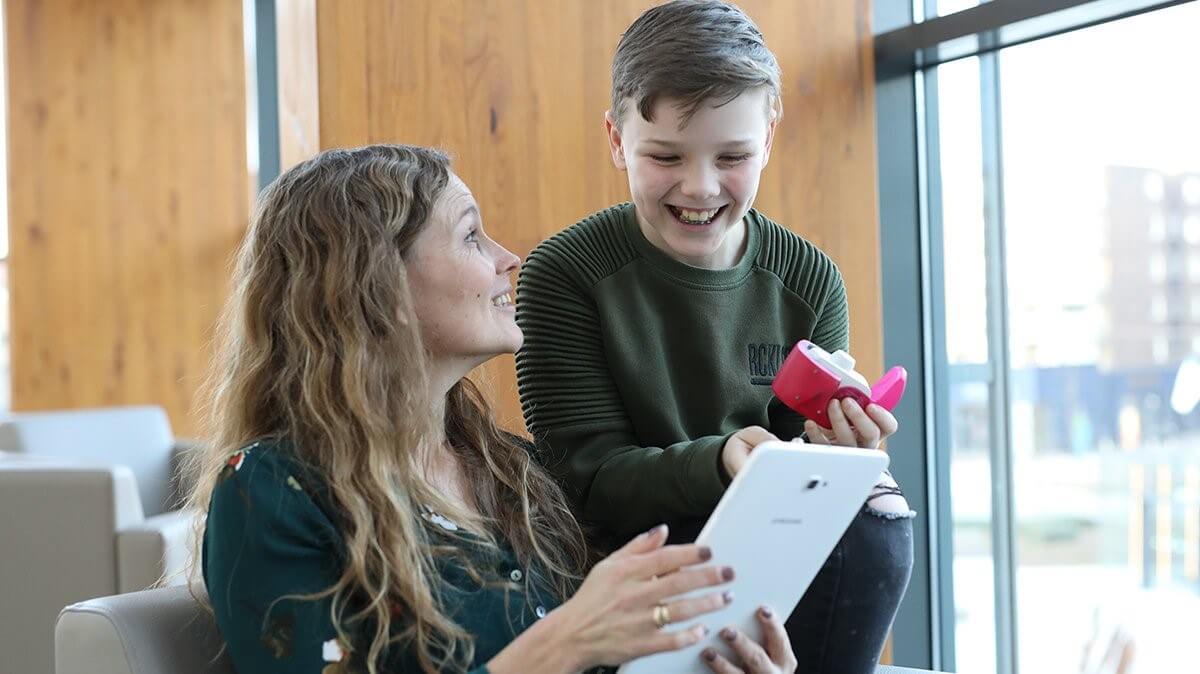 Brussels/Milan, BE/IT, 6 May 2019 – The international community is preparing to celebrate World Asthma Day, tomorrow. Asthma is a disease which affects over 300 million people worldwide, a number that is set to rise to 400 million by 2025. Each year, millions of hospitalizations and emergency department visits occur, driving costs over $50B in the US and €70B in Europe. And many, if not most, asthma-related exacerbations are preventable with proper treatment.
In fact, despite the widespread availability of effective treatments, most patients struggle to follow their treatment plans, to correctly administer their medications and to maintain habits that support their treatment, while physicians lack the tools and the information to deliver optimal care to their patients.
To assist healthcare professionals and help patients keep their asthma under control, Amiko, Reply and the University of Twente have partnered in the ACT4Y (Asthma Control For You) innovation activity, part of EIT Digital's Digital Wellbeing focus area portfolio, to create the world's first digital prescription intervention service, a digital upgrade to existing Medicines Use Reviews, which combines medication sensors, medication use data and analytics, specialized pulmonary pharmacist clinical support, patient engagement to improve patient care while lowering healthcare costs.
Amiko, which acts as activity leader, has developed a leading digital therapeutic solution that optimises respiratory therapies using the world's most advanced smart inhalers. Santer Reply, a market leader in telemedicine services, has integrated Amiko's solution into its commercial digital health portfolio.
With the support of the University of Twente, Amiko and Reply are validating the digital prescription intervention service in partnership with Unifarm, a leading pharmacy group. Preliminary data from the study showed results in terms of improved adherence (+52%), improved inhalation technique (+48%) as well as improved Asthma Control Test scores (+40,94%), a clinically-valid measure used to assess asthma control in patients.
About Amiko Digital Health
Founded in 2015, Amiko is growing to become a global provider of hardware-enabled digital medicines. Amiko's first product is Respiro, a digital medicine offering that optimises respiratory therapies using the world's most advanced smart inhalers.
Respiro has been used in clinical studies and over 20 commercial programs in Italy, the Netherlands, Portugal and Germany. The system delivered consistent improvements in treatment use and outcomes: 37% increase in controller medication adherence, 42% improvement in optimal inhaler technique, and a 67% reduction in rescue medication use. For more information, visit amiko.io
About the EIT Digital
EIT Digital is a leading European digital innovation and entrepreneurial education organisation driving Europe's digital transformation.
EIT Digital delivers breakthrough digital innovations to the market and breeds entrepreneurial talent for economic growth and improved quality of life in Europe. It does this by mobilising a pan-European ecosystem of over 130 top European corporations, SMEs, start-ups, universities and research institutes.
As a Knowledge and Innovation Community of the European Institute of Innovation and Technology, EIT Digital is focused on entrepreneurship and is at the forefront of integrating education, research and business by bringing together students, researchers, engineers, business developers and entrepreneurs. This is done in our pan-European network of Co-Location Centres in Berlin, Eindhoven, Helsinki, London, Paris, Stockholm, Trento, as well as in Budapest and Madrid.
For more information visit:
www.eitdigital.eu